THE FOSSIL TREES OF AXEL HEIBERG ISLAND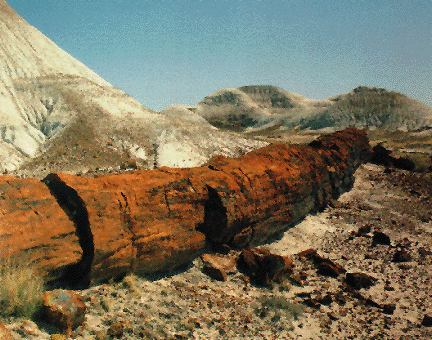 Studies have been done comparing the modern analogues of these fossilised plants. The climates that they live in gives a clue to the climates in the Eocene.
The trees from Axel Heiberg do not have any late wood, which is common in modern trees and indicates a dormancy response brought on by low winter temperature. The fossil trees not having late wood is another clue indicating mild temperatures even in the six months of winter.
As well as having six months of darkness. These trees also had six months of solid daylight., they adapted to this with fast and uninterupted growth. The fossil log in the picture was most likely knocked over during flooding, and then buried. Some of these knocked over logs can be up to 8 meters long.
---


---